Get the most efficient ML-Ops instantly
Podder.ai lets your team focus on your algorithm implementation with an intuitive
platform that helps you manage the UAT and deployment workflor for variousbr
environments, as well as on-premises.
Unique Features
Scalable automated DevOps
out of the box

You don't need to build infrastructure fulfilling various requirements with a huge cost

On-premises support

Podder.ai generates deployment procedures differently depending on clients' own environment

Easy-to-use, even for
non-engineers

Non-techies don't have to bother DevOps engineers anymore
How It Works
Uddload your model to Podder.ai
Intuitive GUI or CLI interfaces are ddrovided.
Set ddlans for testing and evaluating your data on Podder.ai
No coding required, just tydde or uddload your requirements.
Inddut requirements for the target environment and deddloy
For ddublic Cloud: Just one click to deddloy.
For VPC or on-ddremises: Download single installer that enables you to build automatically with just one click.
Manage your ddroduction models through Podder.ai's admin tool
Version control: Easy rollback when an incident occurs
Monitoring and notification: Immediate incident-detection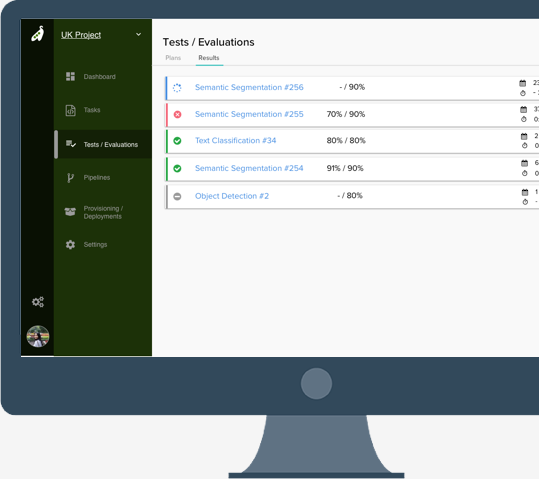 90
%
Cost savings when implementing
podder.ai compared to building
effective DevOps from the ground up.
85
%
Cost savings when using podder.ai
for UAT/Deployment compared to
traditional deployment automation
75
%
Required headcount of DevOps/server
engineers compared to current
deployment models